#Drawlloween 2015: Update
Posted : September 21st, 2015
Kevin Luong, one of the originators of the October #Drawlloween drawing challenge, has released his 2015 list. While there isn't really an "official" #Drawlloween list, per se, this is probably the closest you'll get! Thanks, Kevin!
"Drawlloween is back! Here are the mixed up topics based on the original list from last year that @artofbrianluong and I will be following. All creatives and non-creatives alike are invited to join this month-long, daily creative challenge. Draw, paint, photograph, design, write (or whatever) your way through the month according to the daily topic. Be sure to tag your posts with #drawlloween so we can all see what you came up with! ?"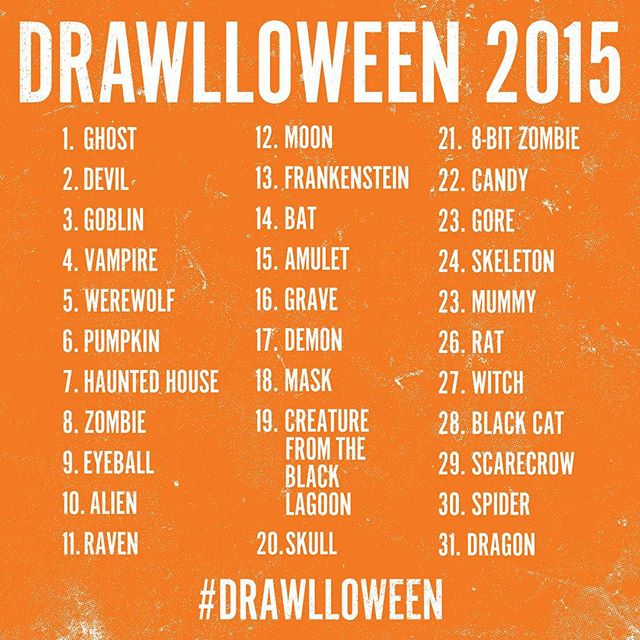 ---
Have a news item, product or other item of interest to Halloween lovers everywhere? Then SUBMIT IT! It's free! It's easy! It's what all the cool ghouls are doing!
You must log in to post a comment.