Third Annual Faces of the Great Pumpkin Art Contest!
Posted : September 21st, 2013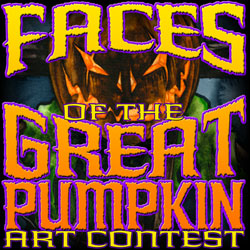 Although we're a little late to get started this year, The Cult of the Great Pumpkin, in association with Sinister Visions inc., is pleased to announce the Third Annual "Faces of The Great Pumpkin" Art Contest, and is now accepting submissions.
The concept is simple: Draw, paint, sculpt or otherwise create a portrait of The Great Pumpkin. That is, YOUR VISION of The Great Pumpkin. Since nobody's ever seen him (and lived to tell about it, anyway), his appearance is completely open to interpretation, and that's what we want to see! Let your imagination run wild, commit your ideas to paper, screen, sculpt or pumpkin pulp, and send it in!
Visit the CONTEST PAGE for full details and information. Here's 2012's winning entry by Rhode Montijo!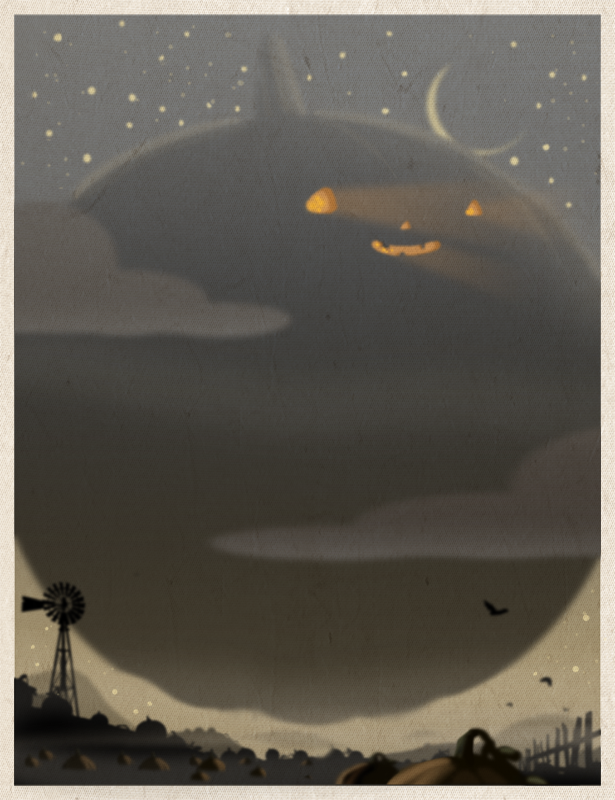 Returning this year are our esteemed, eminently-qualified and generally awesome judges:
LESLEY BANNATYNE
As one of the country's foremost authorities on Halloween, Bannatyne has shared her knowledge on television specials for Nickelodeon and the History Channel ("The Haunted History of Halloween," "The Real Story of Halloween"), with Time Magazine, Slate, National Geographic, and has given talks at venues as diverse as the 2000 Halloween Convergence in New Orleans and the St. Louis Art Museum. She contributed the Halloween article to World Book Encyclopedia. She has written multiple books on the history, folklore and cultural impact of Halloween, and her knowledge of the holiday is matched only by her passion for it. http://iskullhalloween.com/
ERIC PIGORS
A.K.A. Unkle Pigors, the mad genius behind the Toxic Toons empire has drawn and painted more jack o' lanterns than most people actually see in a lifetime. Eric started out as a professional animator with a diverse client list including Walt Disney Studios, Nickelodeon, Cartoon Network and others. He launched Toxic Toons in 1999 to merchandise and sell his own brand of gleefully macabre art and illustration work. Odds are you've seen his work more than once, whether you knew it or not! http://www.toxictoons.com
ROT
The mysterious mastermind behind PumpkinRot.com, Rot's wicked Halloween creations are unparalleled and must be seen to be believed. If you haven't already, set aside an afternoon to explore the wicked, weird and wonderful creations on display at  http://pumpkinrot.com/