It's time! It's time! Gather 'round all witches, all pumpkins, all skeletons – it's time! Time to announce the winners of the 2012 Faces of the Great Pumpkin Art Contest!
POPULAR VOTE
Voted by you, the website visitors, with nearly twice as many votes as any other contestant, the winner is Keith A. Burruss for Ivan, The Great (and Terrible) Pumpkin (of Oz)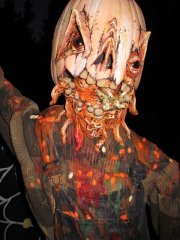 OFFICIAL
Determined by our Panel of Halloween Experts, here are the 2012 winners:
First Place : "The Arrival" by Anonymous Rhode Montijo

Second Place : "Great Pumpkin Fogger" by Andreas Ivanof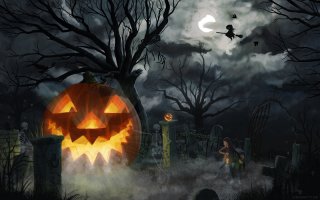 Third Place : "Fright Man" by James Tragesser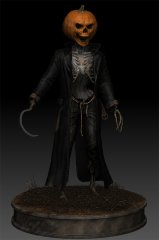 Congratulations to all of the 2012 winners and a special thanks to everybody that participated/voted! Looking forward to doing it again in 2013!