One Last "I Was Myself for Halloween" Treat Bag Available!
Posted : November 10th, 2017
Theatrical horror rock band/pending comic I WAS MYSELF FOR HALLOWEEN has one last treat bag available! This one comes with an array of Halloween-themed candy as well as not one but TWO IWMFH shirts (available in unisex sizes S-2X and female sizes S-XL).
Get the last IWMFH treat bag/shirt bundle at http://iwmfh.bigcartel.com/product/iwmfh-treat-bag-shirt-bundle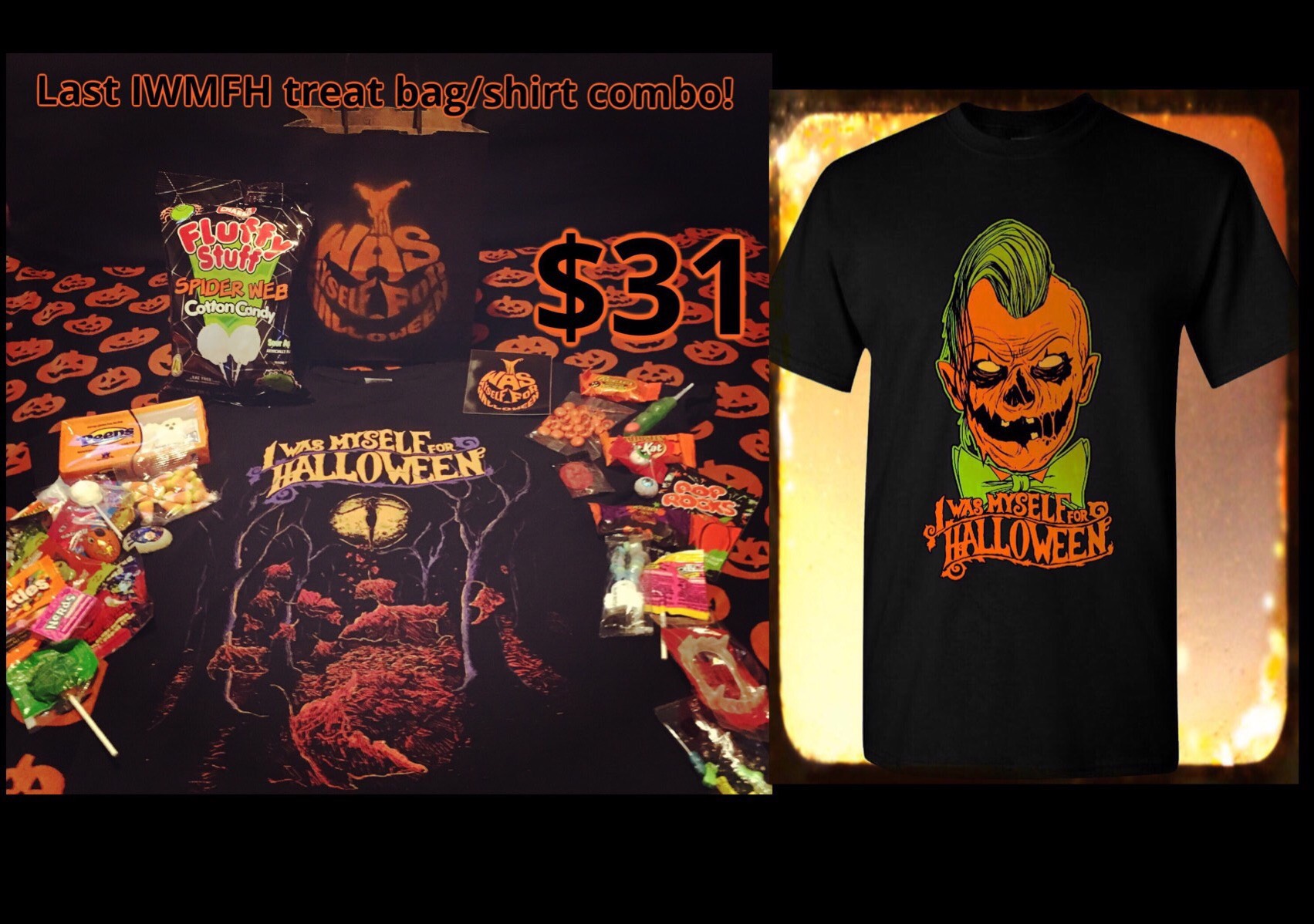 ---
Have a news item, product or other item of interest to Halloween lovers everywhere? Then SUBMIT IT! It's free! It's easy! It's what all the cool ghouls are doing!
You must log in to post a comment.