#CREEPMAS and #MAKINGCREEPMAS 2017 Art Upon Us!
Posted : November 26th, 2017
2017 information has been posted over at Creepmas.com; PLEASE help spread the word, in particular about the 2017 #MakingCreepmas Art Challenge, the prompt list for which is right here! MERRY CREEPMAS & HAPPY HALLOWDAYS, CREEPS!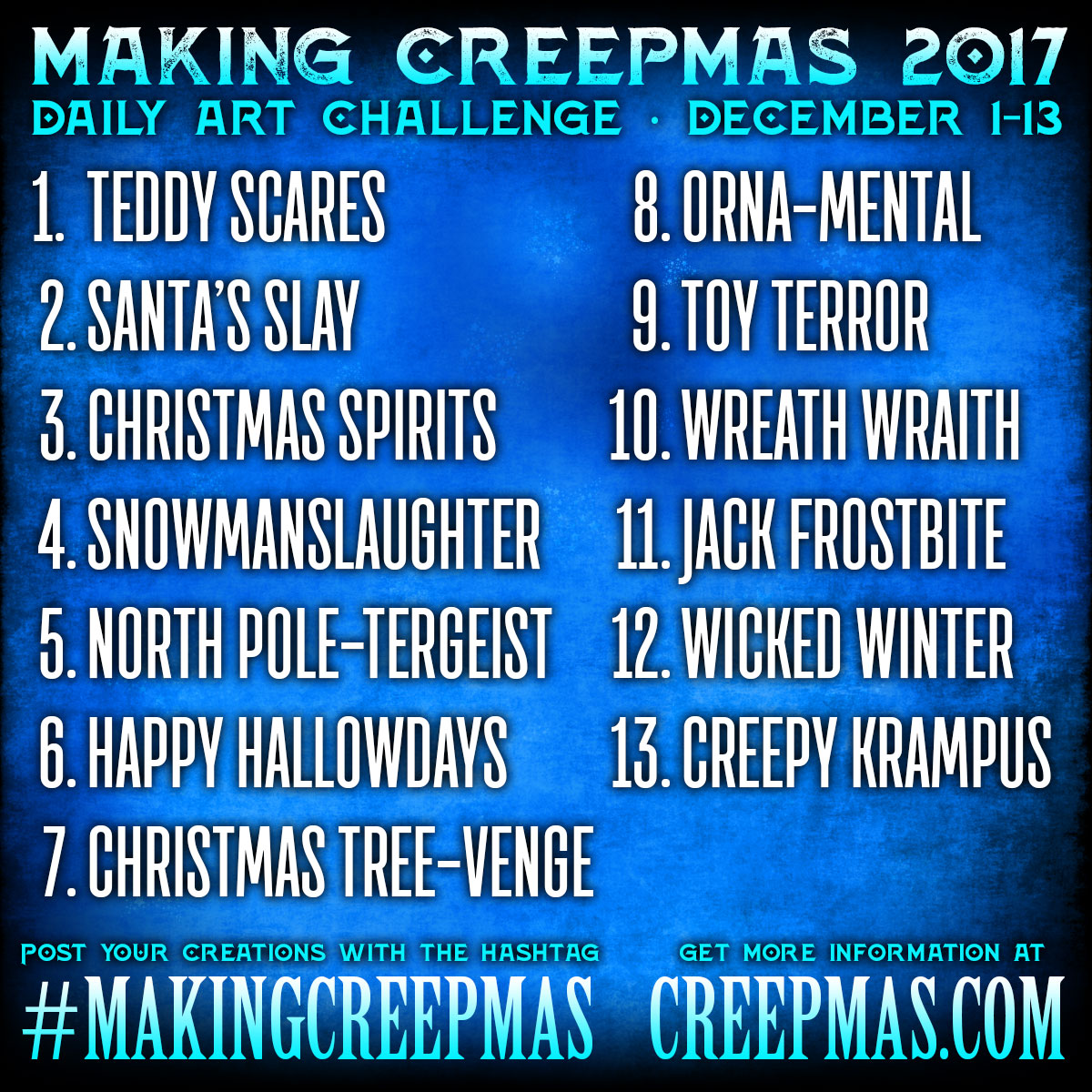 ---
Have a news item, product or other item of interest to Halloween lovers everywhere? Then SUBMIT IT! It's free! It's easy! It's what all the cool ghouls are doing!
You must log in to post a comment.