Use Coupon Code BLACKEVERYDAY to Get 25% OFF EVERYTHING at ShopSinister.com!
Posted : November 21st, 2017
For that ghastly ghoul in your life, or for your own dark little heart, get 25% OFF EVERYTHING! Black Friday? BLACK EVERY DAY! Coupon Code BLACKEVERYDAY gets you 25% OFF through Midnight on Monday, so shop small! Shop creepy! Shop spooky! Shop SINISTER – dark art & creations by Chad Savage! http://www.ShopSinister.com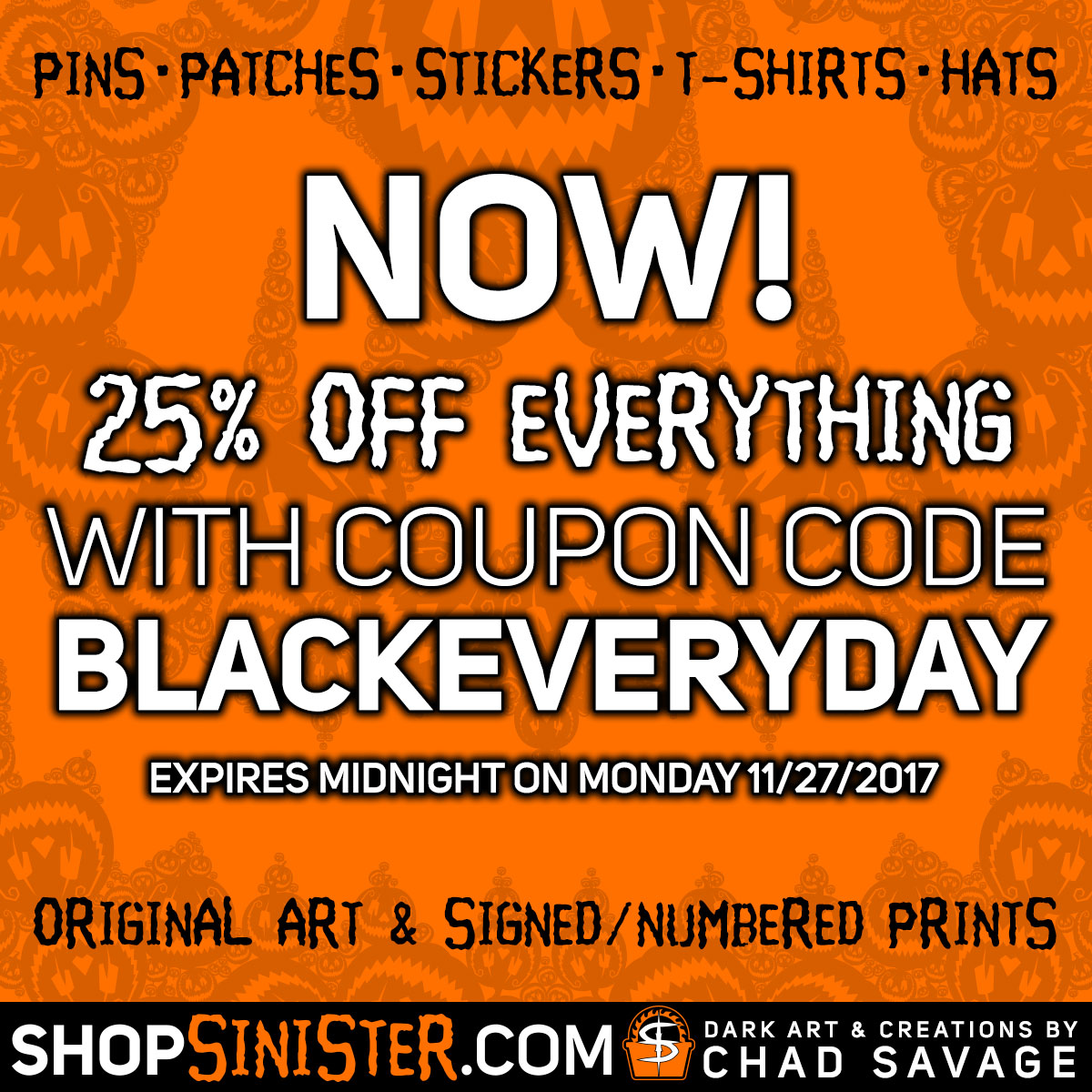 ---
Have a news item, product or other item of interest to Halloween lovers everywhere? Then SUBMIT IT! It's free! It's easy! It's what all the cool ghouls are doing!
You must log in to post a comment.