NEW! Color Variants of SPOOKY and HAUNTER Enamel Lapel Pins!
Posted : October 6th, 2017
Our HAUNTER and SPOOKY pins are now available in multiple colors, because sometimes you're feeling purple spooky… but other times you feel green spooky. Or something. Don't overthink it – just go order yours at http://svi.link/pins !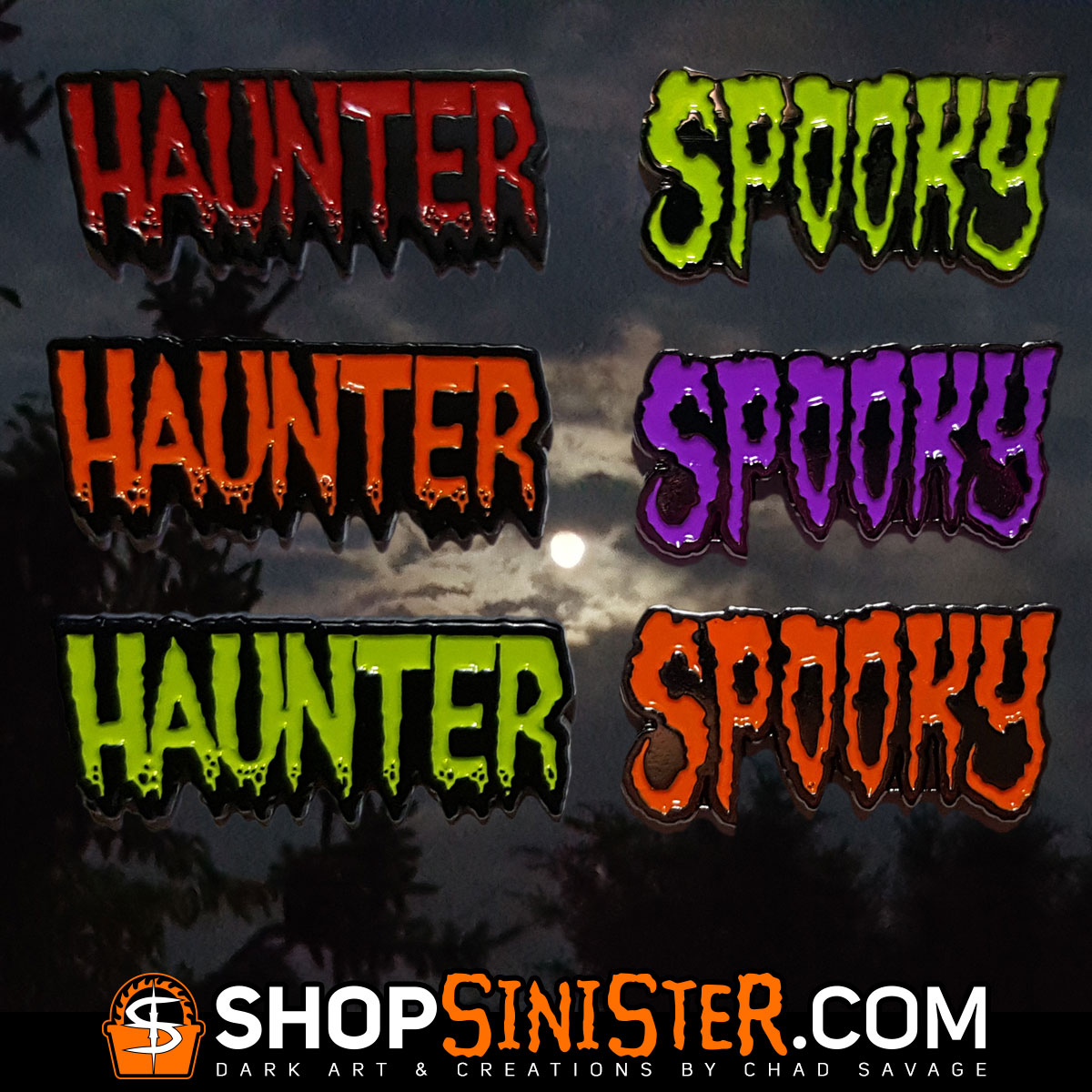 ---
Have a news item, product or other item of interest to Halloween lovers everywhere? Then SUBMIT IT! It's free! It's easy! It's what all the cool ghouls are doing!
You must log in to post a comment.