HARVEST SPIDER Now Available as Art Prints & T-Shirts at ShopSinister.com!
Posted : October 20th, 2017
My newest painting HARVEST SPIDER is now available as signed/numbered prints as well as t-shirts – get'em at http://www.shopsinister.com!
Harvest Spider was created for the "Something Scary! An Evening of Macabre Arts & Entertainment" coming up soon at the Cigar Factory in Allentown, PA.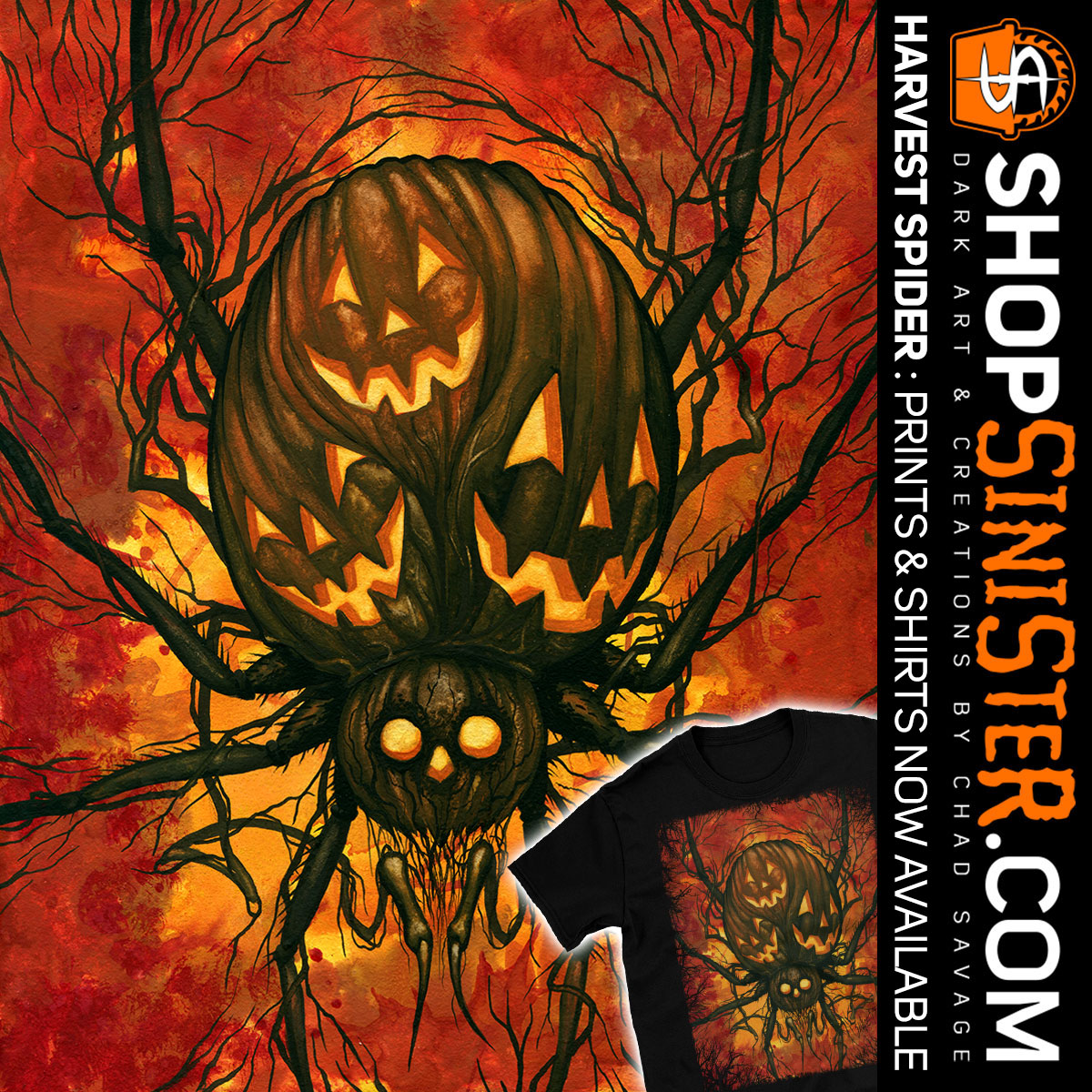 ---
Have a news item, product or other item of interest to Halloween lovers everywhere? Then SUBMIT IT! It's free! It's easy! It's what all the cool ghouls are doing!
You must log in to post a comment.