Get the #Drawlloween "Lead-Head" Pin!
Posted : October 5th, 2017
Drawlloween.com has released a really great icon pin that you can get at http://drawlloween.bigcartel.com/! Love it!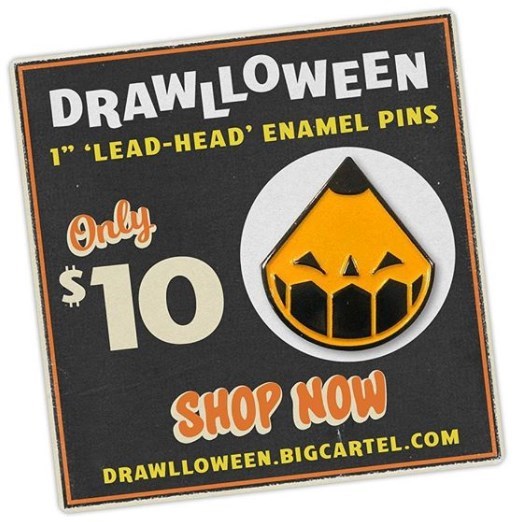 ---
Have a news item, product or other item of interest to Halloween lovers everywhere? Then SUBMIT IT! It's free! It's easy! It's what all the cool ghouls are doing!
You must log in to post a comment.