Fez-O-Rama.com Presents the Jack-O-Bastard Fez
Posted : October 9th, 2017
From Fez-O-Rama.com:
Our latest special edition fez came out of the daily sketches the Fezmonger was doing last year for Inktober 2016. Now he's back at it again for 2017 and to celebrate the season we're offering this unique fez for a limited time!
Last October we made a mini fez version of the Jack-o-bastard on a lark and we were immediately inundated with requests for a full-size version. So for 2017 we stocked up on orange velvet and set about making this special edition design. These are available as a Made-To-Order style through October 21st.
Order yours HERE!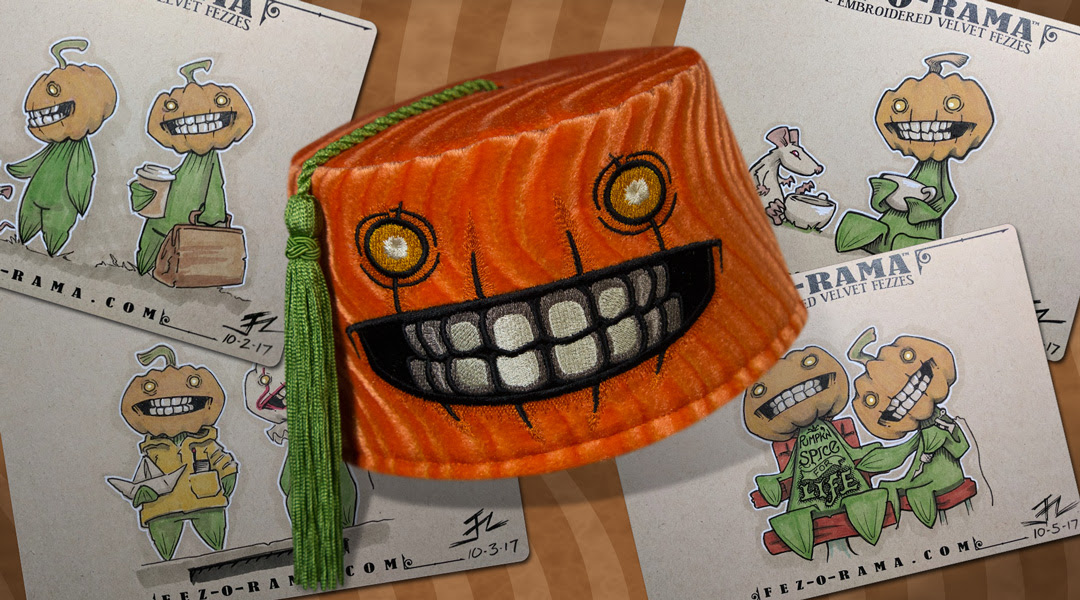 ---
Have a news item, product or other item of interest to Halloween lovers everywhere? Then SUBMIT IT! It's free! It's easy! It's what all the cool ghouls are doing!
You must log in to post a comment.