DesignByHumans.com's Fall Fright Collection and All Over Costume T-shirts 2017
Posted : October 5th, 2017
DesignByHumans.com held a competition in September for people to use DBH's all-over printing tech to create costume t-shirts, the most popular of which are now available HERE. By far our favorite (probably not surprisingly) is "Professional Pumpkin Person" by the9mm, pictured here; shop the entire collection HERE.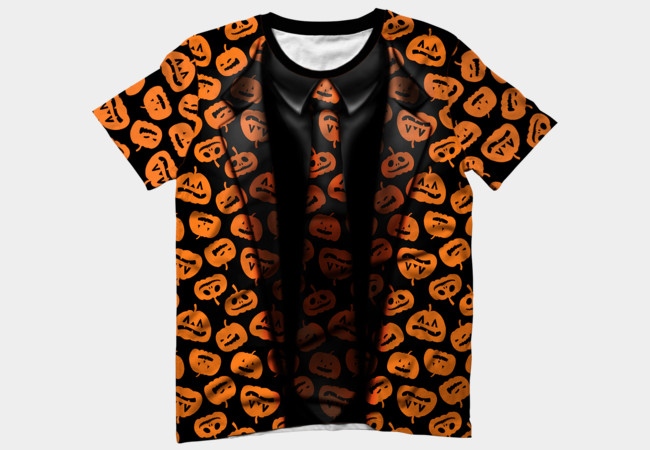 DBH's ever-growing Fall Fright Collection has been expanded for 2017, including many designs from the Cult of the Great Pumpkin's own DBH store! Shop the collection HERE!

---
Have a news item, product or other item of interest to Halloween lovers everywhere? Then SUBMIT IT! It's free! It's easy! It's what all the cool ghouls are doing!
You must log in to post a comment.