The Haxans First Album "Party Monsters" Is Almost Here!
Posted : September 7th, 2017
A year or so ago Rue Morgue Magazine had an article that, among other things, listed what former members of Rob Zombie's band were up to. One of those people, Matt "Piggy D." Montgomery, it said, was working on a new musical project with Ashley Costello called "The Haxans". A quick Google search later and I found their website and checked out the couple of tracks they had released, and really loved the music!
Then… nothing. No album, no news. Until now! The Haxans started taking pre-orders for their very first full album "Party Monsters" on August 18th, and it'll start shipping on October 11th. You can pre-order the album in a variety of limited edition formats at http://thehaxans.bigcartel.com!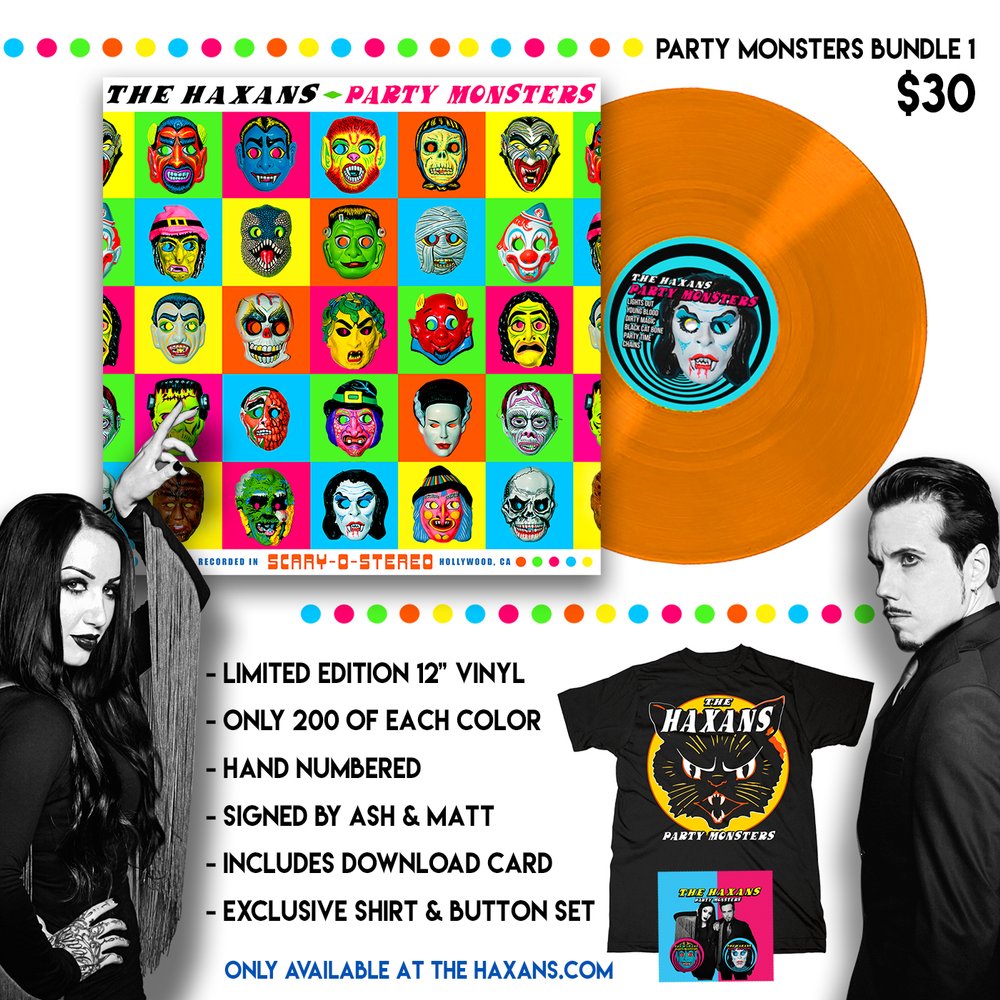 ---
Have a news item, product or other item of interest to Halloween lovers everywhere? Then SUBMIT IT! It's free! It's easy! It's what all the cool ghouls are doing!
You must log in to post a comment.