DesignByHumans.com Costume Tee Contest!
Posted : September 3rd, 2017
Alrighty Ghouls and Goblins, it's time to take your best stab at costume design. Be sure to utilize both the front and the back of the t-shirt to create an eye popping design.
CONTEST GUIDELINES
Must have a store on DesignByHumans.com.
Participants can submit as many designs as they want, no limit.
This design must be 100% your own work, please do not submit art that is produced by someone else. Proof of original source material may be required to be eligible to win prizes.
DO NOT use images directly taken from a third party/use protected symbols/logos or characters that may have copyright protection.
No sexual content or overly graphic violence.
All submissions will be approved/rejected at DBH's discretion. If your design is rejected you will be given a reason why.
No third party IPs may be used.
Get the details, submit your designs and view/vote for submissions HERE! First prize is $500! Submissions close on September 17th; voting takes place now until September 24th, and the winner will be announced on October 2nd!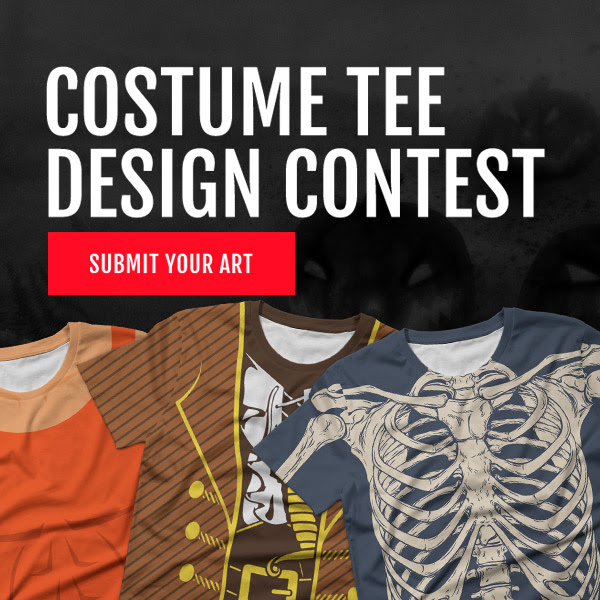 ---
Have a news item, product or other item of interest to Halloween lovers everywhere? Then SUBMIT IT! It's free! It's easy! It's what all the cool ghouls are doing!
You must log in to post a comment.