Fantasmical SDCC Pins, Patches & More from Rhode Montijo!
Rhode Montijo has a stack of wonderful new Halloween prints, pins, patches and more that he's created for San Diego Comic Con 2017, which you can pre-order NOW at his website for delivery after the show! Pictured below are only a few of what he's offering; head over to https://rhodemontijo.myshopify.com/collections/all to see everything and order now!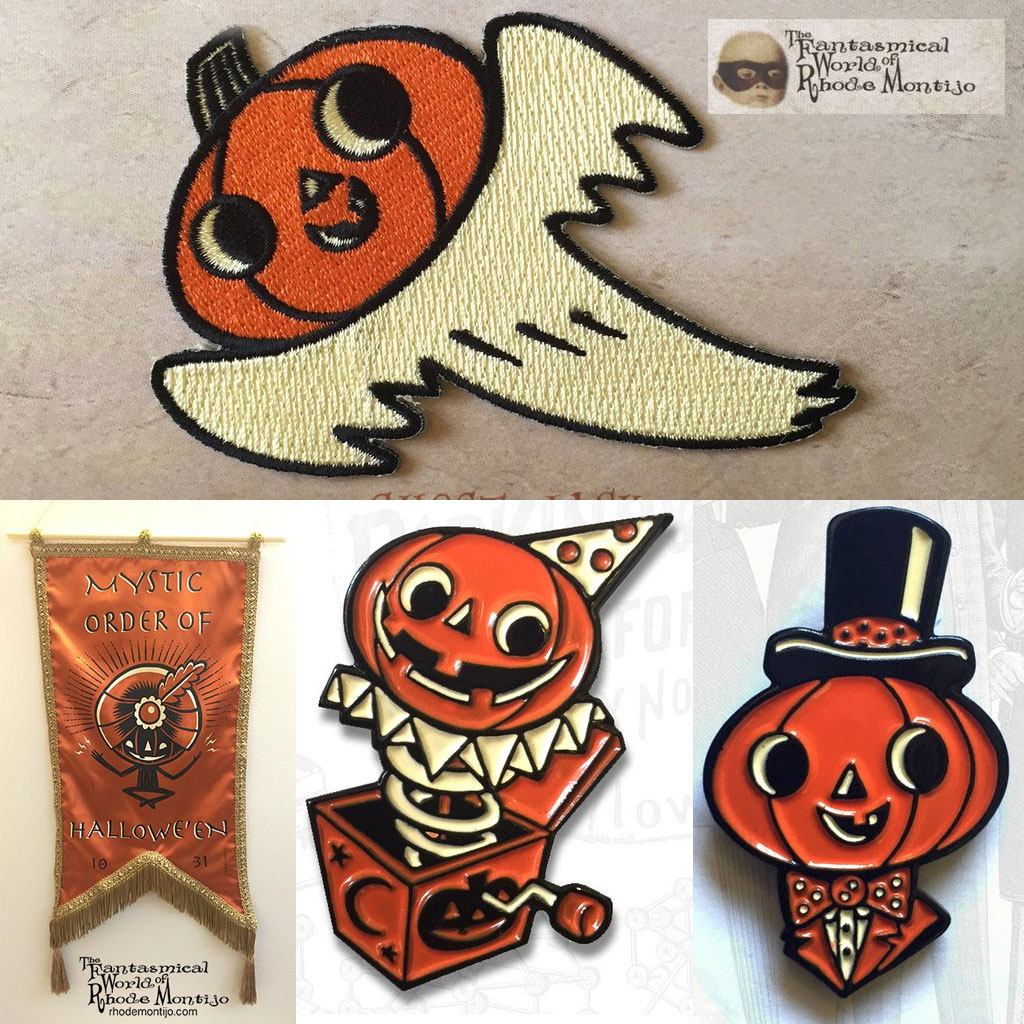 ---
Have a news item, product or other item of interest to Halloween lovers everywhere? Then SUBMIT IT! It's free! It's easy! It's what all the cool ghouls are doing!
You must log in to post a comment.