RetroAGoGo.com's Vac-tastic Plastic Giant Ben Cooper Masks, Series 2!
Last October we told you about RetroAGoGo.com's wonderful oversized replica Ben Cooper mask wall decor. Series 2 has just been announced, with 10 new designs:
Space Invader
Swamp Freak
Deep Space Astro Zombie
Radioactive Astro Zombie
Mummy
Fish Face
Crypt Vampire
Crud Mummy
Blood of Dracula
Series 2 will be released in June, but you can pre-order them now HERE! And while you're at it, be sure to join the Ghoulsville Secret Society!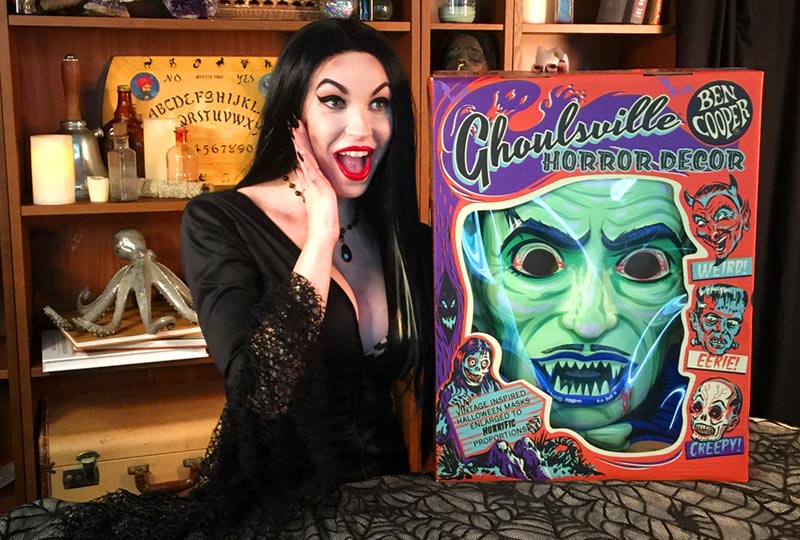 ---
Have a news item, product or other item of interest to Halloween lovers everywhere? Then SUBMIT IT! It's free! It's easy! It's what all the cool ghouls are doing!
You must log in to post a comment.