More Beistle Goodness from Creepy Company!
Tomorrow (Thursday, 6/8) at 7:00 pm (CST), Creepy Co. will release a new 2″ wide deluxe hard enamel pin with shine-shifting metal finish "Scratch Cat". Mark your calendar and grab yours quick – they won't last long!
If you're not on Creepy Co.'s mailing list, you should be! Sign up at the bottom of any page at https://www.creepycompany.com!
Have you joined the Creep Club yet? WHY NOT! Join at https://www.creepycompany.com/pages/creep-club!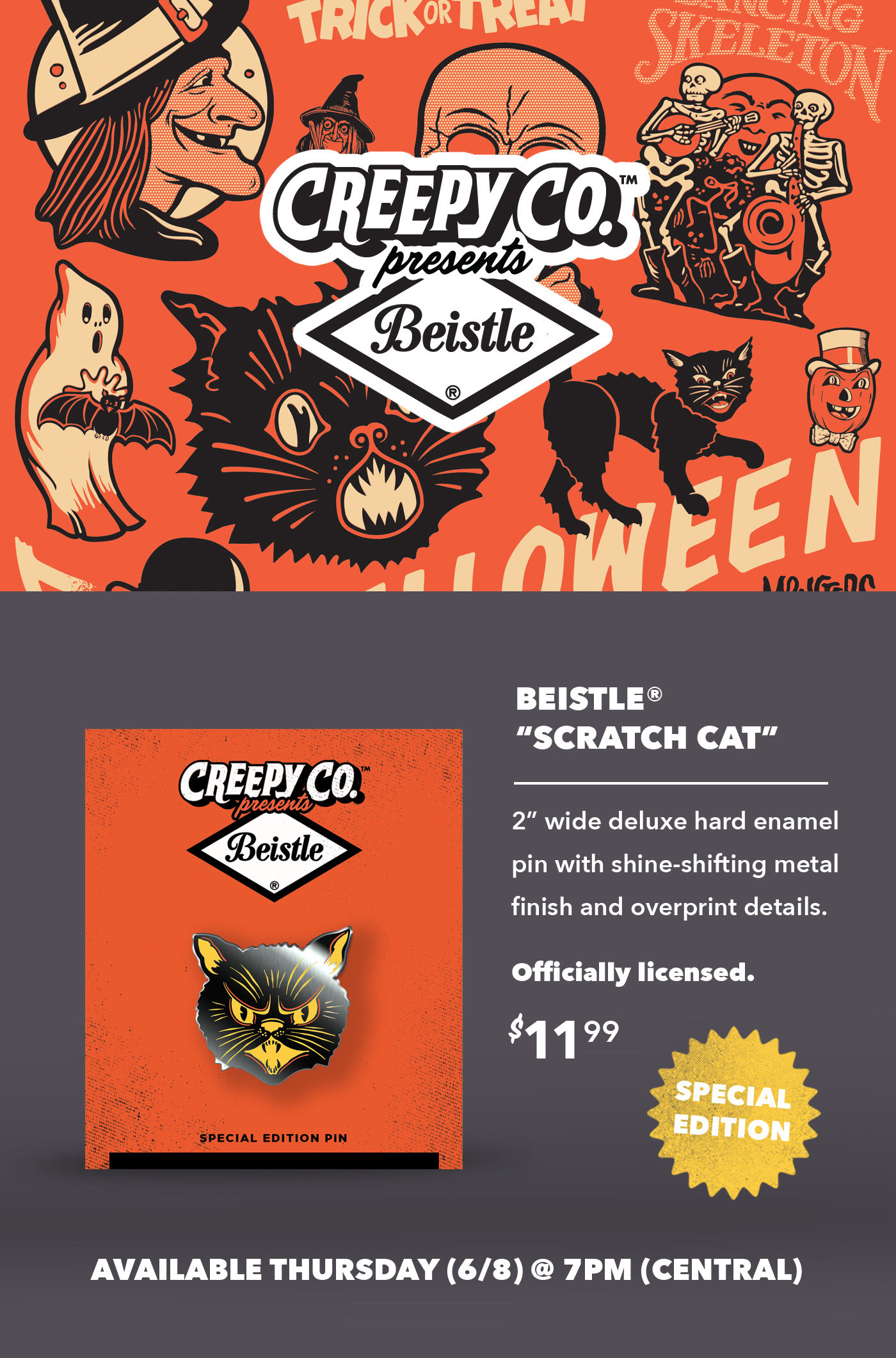 ---
Have a news item, product or other item of interest to Halloween lovers everywhere? Then SUBMIT IT! It's free! It's easy! It's what all the cool ghouls are doing!
You must log in to post a comment.