Sam Heimer's Patron Saint of Halloween
Posted : February 4th, 2017
The Cult of the Great Pumpkin loves the art of Sam Heimer (if you're not familiar, click his name. You're welcome). Sam's been hinting at some big things on the horizon lately (if you don't follow his Instagram account, you should!) and it looks like one of those things is upon us: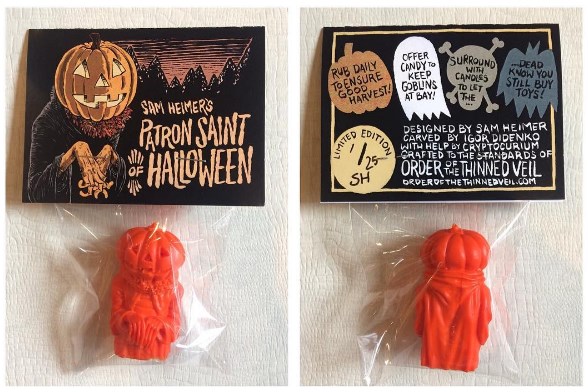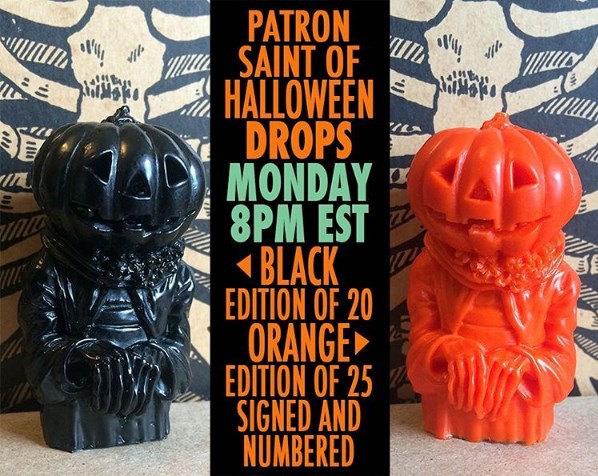 The Patron Saint of Halloween figure, based on one of Sam's drawings and carved by Igor Didenko (with help by the Cryptocurium) will be available in Sam's Etsy store at 8:00 pm EST. I know what I'll be doing at 8:01 pm!
What is the Order of the Thinned Veil? We can't wait to find out!
---
Have a news item, product or other item of interest to Halloween lovers everywhere? Then SUBMIT IT! It's free! It's easy! It's what all the cool ghouls are doing!
You must log in to post a comment.