Will The Real #Drawlloween Please Stand Up?
Posted : August 28th, 2015
The last couple of weeks have seen the launch of Drawlloween.com, complete with a 2015 calendar of topics for the drawing challenge we first told you about last year. However, Drawlloween.com (and its associated Instagram account) seem to be the work of yet another person (not one of the two credited with likely having originated the name/idea), and the website (such as it is) appears to be pretty much dedicated to the owner's artwork, so this could be the first of multiple Drawlloween topic calendars this year…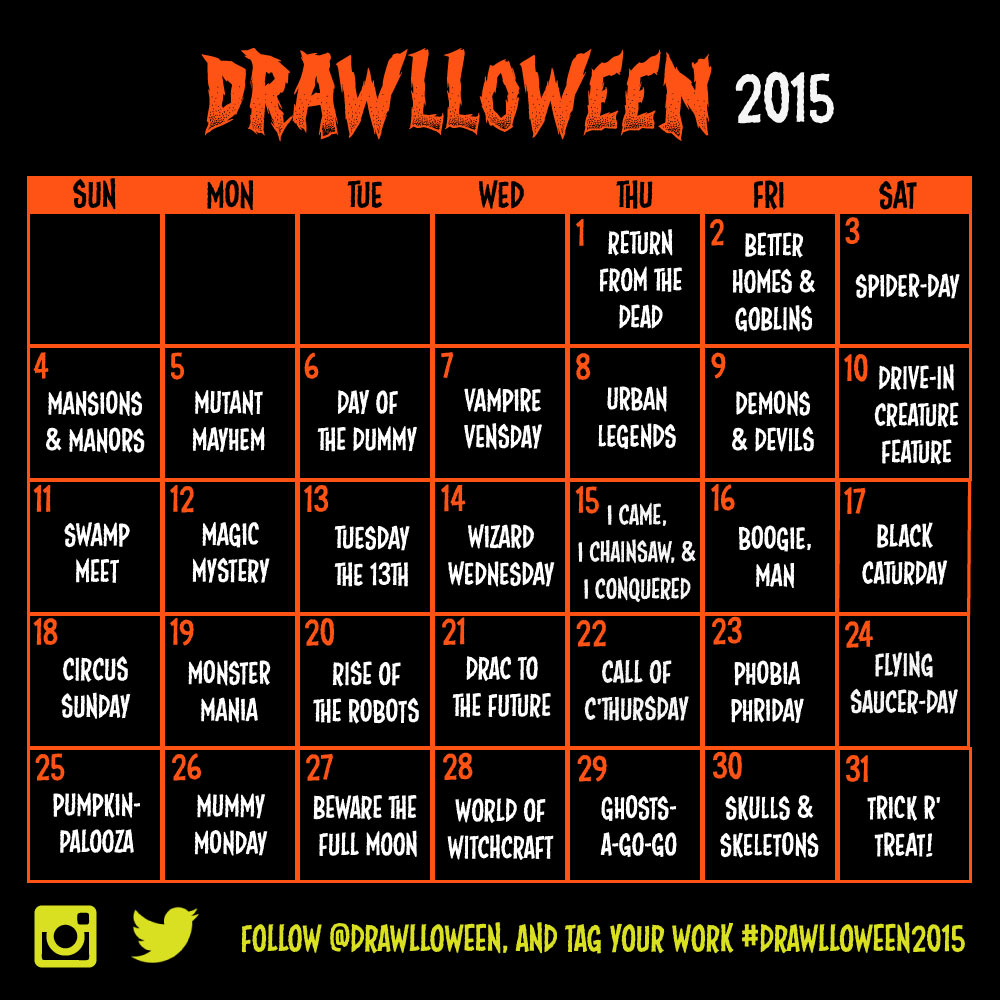 ---
Have a news item, product or other item of interest to Halloween lovers everywhere? Then SUBMIT IT! It's free! It's easy! It's what all the cool ghouls are doing!
You must log in to post a comment.