Posted : October 30th, 2014
Comments: 0
One of the Cult of the Great Pumpkin's favorite bands, Johnny Hollow, has released a set of remixes of their song Devil's Night, on Devil's Night!
This set has the original spooky-yet-danceable track, 4 alternate mixes/remixes and a remix of A Little Bit Closer… all for only $4.00! Listen to the music above, get it HERE.
If you're not yet familiar with the eerie musical magic that is Johnny Hollow, you can listen to them on Bandcamp.com HERE.
Meanwhile, one of the Pumpkin Cult's new favorite t-shirt companies Cavitycolors has released a second set of spooky-cool shirt designs just in time for Halloween, featuring a bloody vampire, wicked homage to Fright Night's Evil Ed and an absolutely gorgeous Halloween design called Black Magic (pictured below). See all the products available (and get them before they're gone!) HERE.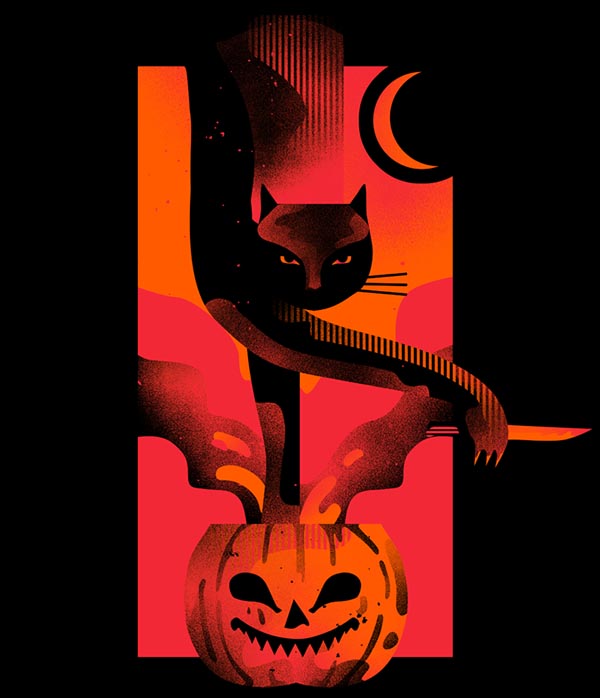 …and as if that wasn't enough, the Pumpkin Cult's favorite sensual spooky siren Jill Tracy has released The Immortal Collection, effectively her entire body of mystical musical work in a digital format on a super-cool coffin-shaped USB drive (pictured below)!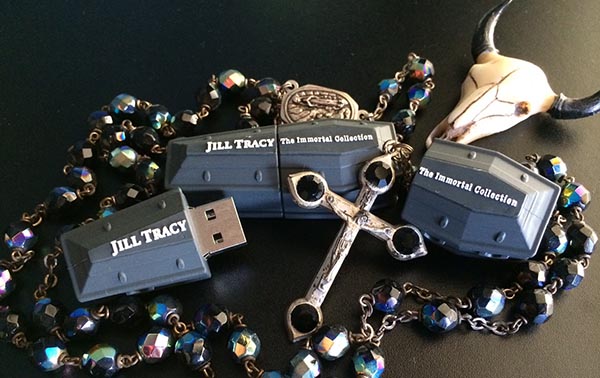 For the full list of music and content in this collection, go HERE.
If you're not familiar with the preposterously lovely and talented Jill Tracy, find out more about her HERE.
Leave a Comment
Go to Post...