Posted : October 18th, 2014
Comments: 1
One of the Cult of the Great Pumpkin's favorite movies, Trick 'r Treat, currently has a limited edition vinyl version of Douglas Pipes' excellent score, a project overseen by Pipes and director Michael Dougherty. Shock Till You Drop reports:
Waxwork Records has worked closely with both Michael Dougherty, Douglas Pipes, and Legendary Pictures to create the ultimate b soundtrack experience.

With their stamp of approval, this deluxe LP is as official a Trick 'r Treat product as they come.

This expanded double LP features over an hour of music that has been mastered for vinyl and supervised by the composer.

Francensco Francavilla provided the art. Francavilla has worked as an in-house artist for both Marvel and DC Comics, and has created the full LP packaging artwork with approval from director Michael Dougherty, himself.

At the request of Michael Dougherty, Waxwork has acquired the full audio stems from the film to create a full bonus Spooky Sound FX album perfect for a haunted house, or to spook your neighbors this Halloween season. Like the classic Disney LPs such as "Chilling, Thrilling Sounds From The Haunted House", the included Trick 'r Treat spooky sound-fx album will take the listener through the streets of Warren Valley, Ohio on a cold Halloween night filled with vampires, werewolves, rock quarry zombies, and Sam himself.

The entire spooky sound-fx album has been constructed, mixed, and edited by Evan Chen, the sound designer on Michael Dougherty's 1996 animated short SEASON'S GREETINGS which features Sam's first appearance, and inspired the film Trick 'r Treat.
LP package details include:
Deluxe heavyweight tip-on gatefold jacket with satin coating
Full artwork and design by Francesco Francavilla
Liner notes by director Michael Dougherty and composer Douglas Pipes
An inserted 11" x 22" poster
Bonus Spooky Sound-FX Album
The vinyl itself is absolutely gorgeous: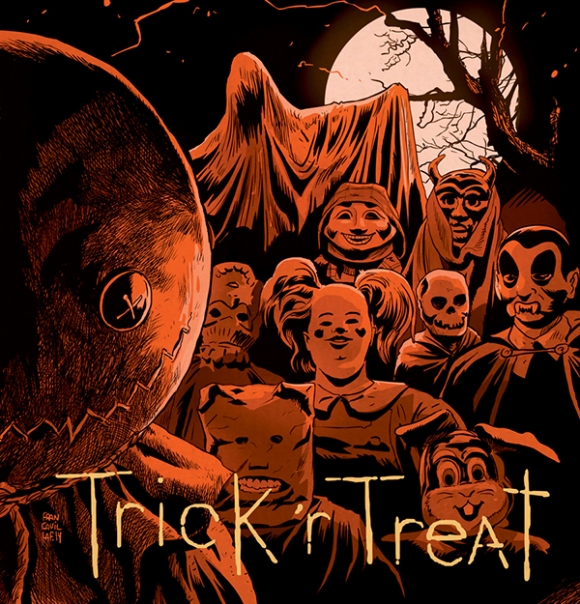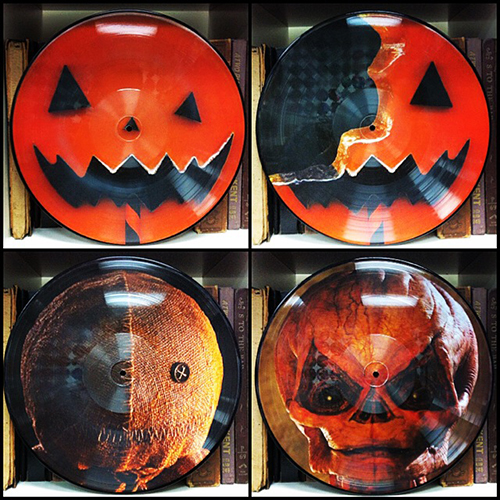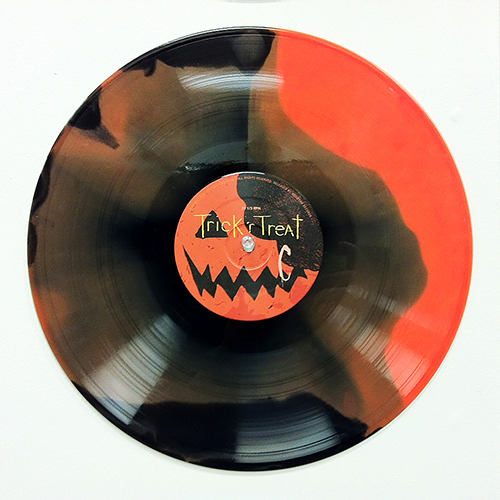 And if you've never heard the score to Trick 'r Treat, Waxwork has put up a sampler:

This post is part of the Countdown to Halloween!
1 Comment
Go to Post...