Posted : February 28th, 2015
Comments: 0
It's no secret that the Cult of the Great Pumpkin loves Halloween- and monster-obsessed director Adam Green, so when I heard he was making a movie inspired by the demented artwork of Alex Pardee, I knew we were in for a treat. The film has been touring the festival circuit for the last month or so and finally hit Video On Demand this past week.
In the film Adam, Will Barratt and the production team at ArieScope Pictures play themselves making a somewhat skeptical documentary about a man named William Dekker (played brilliantly by the always awesome Ray Wise), who claims that monsters are not only real, but he's found where they live (the titular Marrow); the monsters in question come straight from the artwork of Pardee. While many may argue that the mockumentary format is played out, Digging Up the Marrow succeeds for what it doesn't show, the questions it doesn't answer, the humor it affords itself whenever possible and the bone-chilling terror it achieves when required. I've watched it twice in the last 24 hours and can't recommend it enough. Digging Up the Marrow is available for DVD/Blu-Ray pre-order; I've already purchased it and can't wait to watch it again.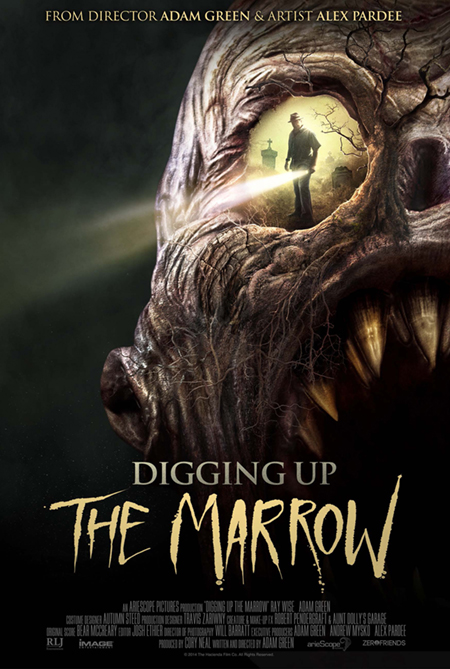 Leave a Comment
Go to Post...