Posted : April 16th, 2015
Comments: 0
Sam from the movie "Trick 'r Treat" has become a cultural icon, and you never know where he's going to pop up next. To wit, artist Chris Garofalo has a super-cool glow-in-the-dark art print coming out as part of Bottleneck Gallery's "When The Lights Go Out: 3″ exhibit, which opens Friday, 4/17 at 7:00 pm. The print, of which there are only 80 available, will go up for online sales on Saturday, 4/18 at 12:00 pm EST.
At least, we hope it does. There was an hour-long preview sale earlier tonight (which we missed), so we don't know how many are left…
Anyway, feast your eyes (the images are side-by-side comparisons of the same image, one with the lights on, one with the lights off), and always check your candy…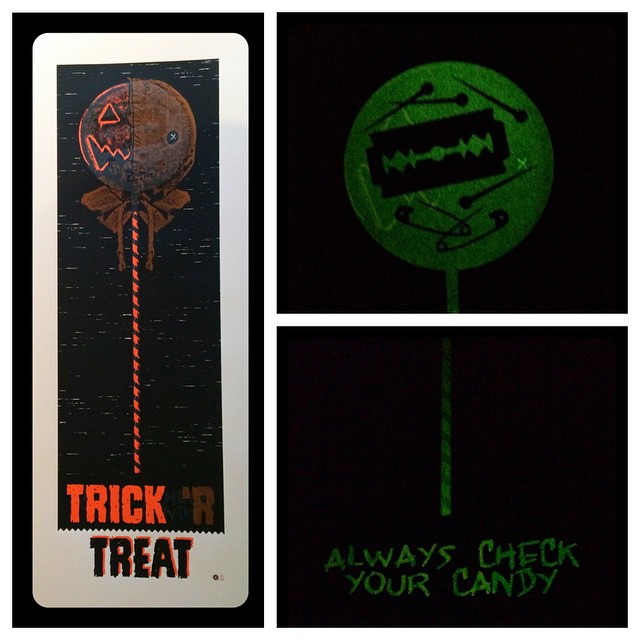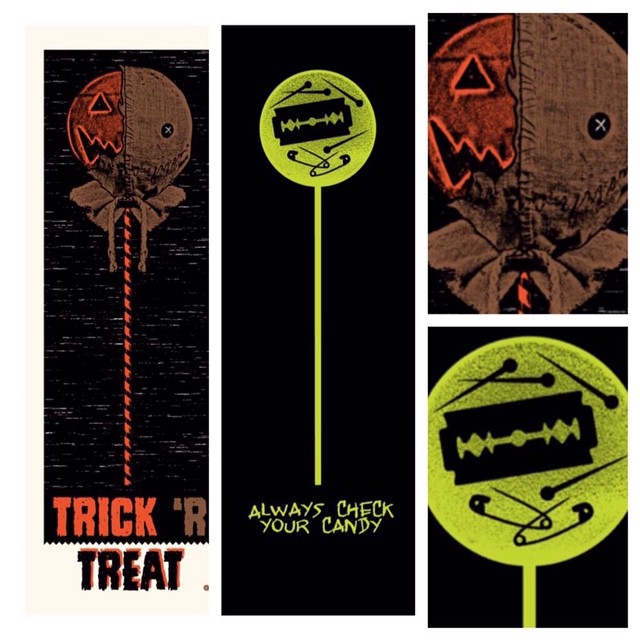 Leave a Comment
Go to Post...